Follow Friday
This weeks feature is Baily from: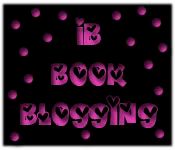 The question this week is is your favorite: YA or Adult?
YA ALL THE WAY. Not to be mean to those of you who enjoy adult lit but I can't stand it most of the time. Sure I can get through some but for the most part I like the feeling of ya , its clean most of the time. I really like clean books!!!
Book Blogger Hop
This weeks question:
It's not really a question but I'll make it a question. Who are your favorite bloggers and why do you love them?
Why do I love this blog?



Rachel has a a bookish alter-ego (how cool!!)




She is so funny and makes me laugh (which I love to laugh!!)




She has an accent, a really cool sounding accent!! (she's a UK blogger)




Her reviews are honest, I take her opinions seriously
Why do I love this blog?



Male bloggers are a rarity (there are like three, maybe, that I know of) and Alex happens to be the first one I ever saw. It's cool to see guys interested in reading.




He is really funny, If you have ever watched his IMM vlog he is always cracking jokes ( "Pinks cool, I guess" "Good news this week my cat almost died" what?? hahaha)